The Best 6 Hours You'll Spend in 2019!
LOCATION: ZOA House, Daniel Frisch St 1, Tel Aviv-Yafo, Israel. Note, it is different from the July 7th conference!
TIME: July 8th, 2019. 10:00 – 17:30 (coffee breaks and lunch included). Registration starts at 9am.
TICKETS: Click here to purchase the ticket.
Learn How to Create a Massive Business Selling on Amazon From 7-Figure Amazon Seller, Kevin King.
Join Kevin King on July 8th for an exclusive one-day training in Tel Aviv. Once you experience Kevin's training, you'll realize just how powerful it is. Pick up marketing secrets, growth hacks and advanced tools used by the man himself to create his multi-million-dollar Amazon business.
Space is limited to 50 spots, so make sure you book ASAP.
Below are the topics, which Kevin covers in his workshops (the agenda for Israel's event might look slightly different. We will update this page as soon as we have more information):
The hands-down #1 way to make the most money possible from your Amazon business
How to find out the exact quantity in stock for any product, even if its over 999
The exact method to know exactly which 3-8 keywords to target
The power of some special words in the United States
Kevin's secret weapon to find money-making products based on your budget
Do this right before and during your next lightning deal for better success
How to get Google to index your Amazon listing for any keyword you want, even if not in title
A baker's dozen of hacks that will blow your mind (worth the price of admission alone)
How to avoid the #1 huge mistake most private label sellers make that kills their BSR
A cool way to kill off hijacker with Amazon's help, even if not brand registered
The 5 metrics that matter for all Amazon sellers
How to find which keywords are converting (by exact percentage) for best sellers
My favorite Chrome Extensions for Amazon sellers
Stay under these percentages and you should have no trouble continuing to get reviews
Tips and tactics for using photos to sell more
A sneaky way to get your supplier to give you better credit terms
How to pick products based on your budget and avoid the deadly mistake 90% of sellers make
New ways to find quality suppliers online nobody else is finding
Listing tips to maximize your sales
If you don't know these 2 critical metrics, you should stop selling right now
A seller got more than $1 million back in fees from Amazon. I'll show you how they did it
The easiest way to get a best-seller badge
Are you using the wrong main image? If so, you could be losing 30-50%. Here's what to do.
Cool way to eliminate hijackers and counterfeiters
The one thing that must be on all your package inserts to crush it
How to deal with 1-star reviews
How to protect yourself quickly on Amazon from bad apples
If you don't know these special Amazon ranking URLs, you could be missing a lot of opportunity
How to upload videos to your listing for free without brand registry or a vendor account
How to show up where 40% of all Amazon sales occur. Most sellers miss this major opportunity
Brilliant ways to show up on other people's listings to drive sales to your listing
Your supplier may be ripping you off. Kevin will show you how to find out if they are.
How to get long tail keywords to automatically rank with no sales, giveaways or PPC
How to create powerful Dynamic Facebook ads for Amazon sellers
How to get free publicity for your products
If you don't ask these specific questions, you could be leaving money on the table
How to find and vet influencers to promote your brand and products
Creative product launch strategies most sellers don't know about
How to create an audience to market to for any keyword or phrase on Facebook
Something 99% of all sellers don't add to their listings, and it is costing them $$$$$
Usually reserved for his exclusive Helium 10 ELITE (former Illuminati Mastermind), Kevin is bringing his knowledge to you! Plus, you don't even have to spend money on plane tickets – just stay on in Tel Aviv after the main conference and learn from the best. This mastermind is an opportunity that would be crazy to miss. Only serious, advanced sellers will be there, ready to take their Amazon business to the highest level.
About Kevin:
Kevin King is a serial entrepreneur who has been involved in e-commerce since 1995. He has been featured on Lifestyles of the Rich & Famous and Entertainment Tonight as well as the front page of USA Today and The Wall Street Journal. As a one-man show, he sells millions of dollars of product on Amazon.com and beyond.
Testimonials from previous workshops hosted by KEVIN KING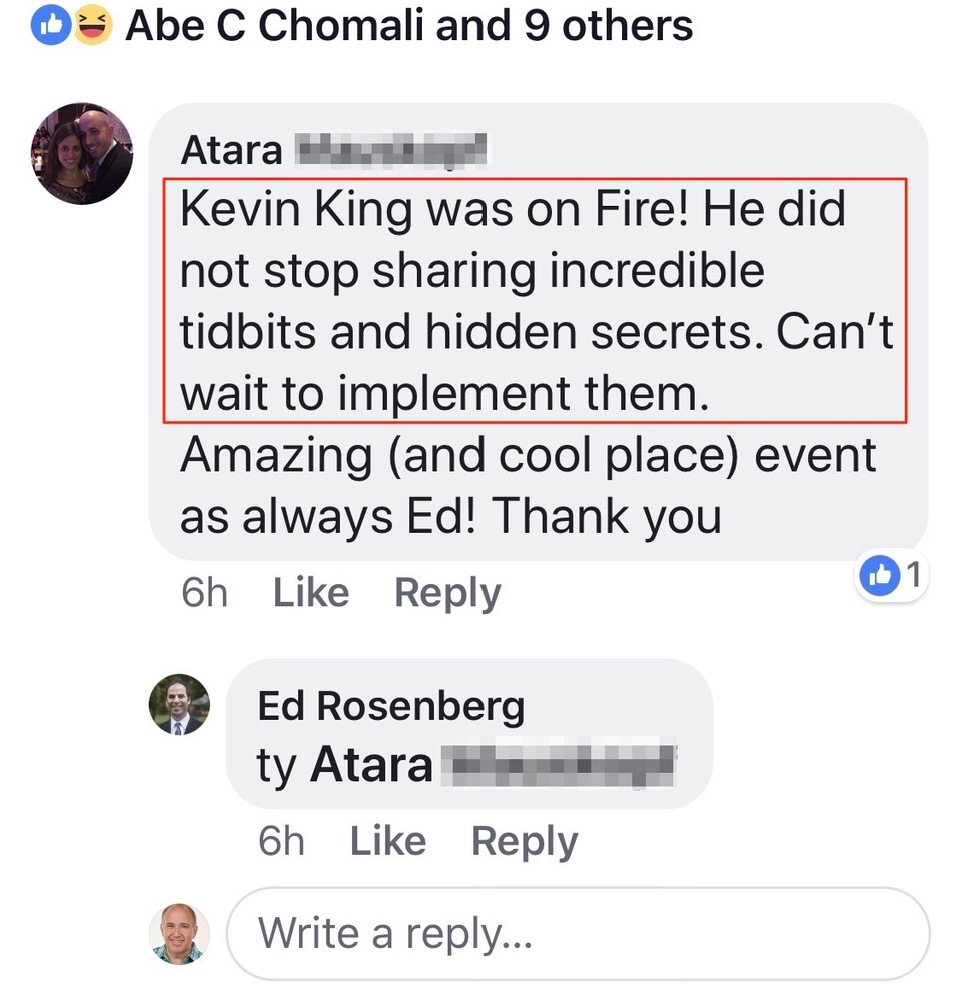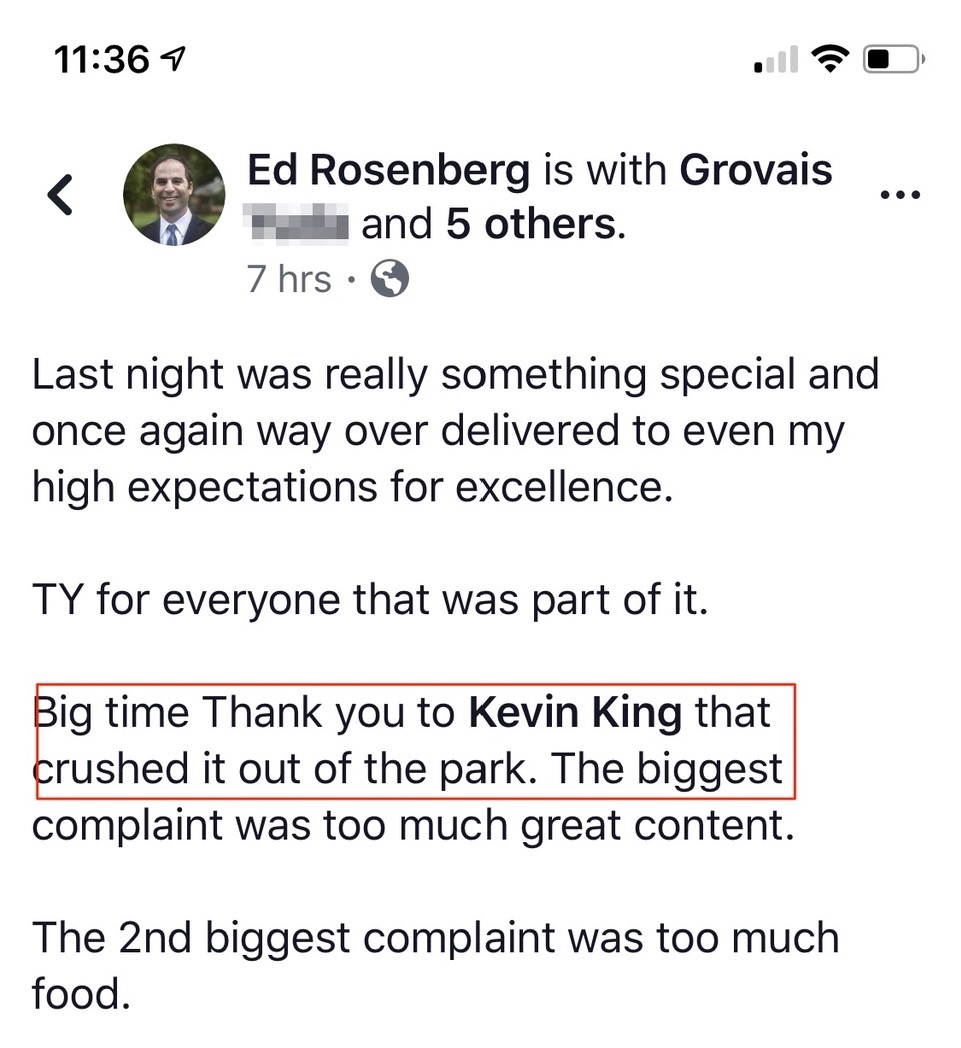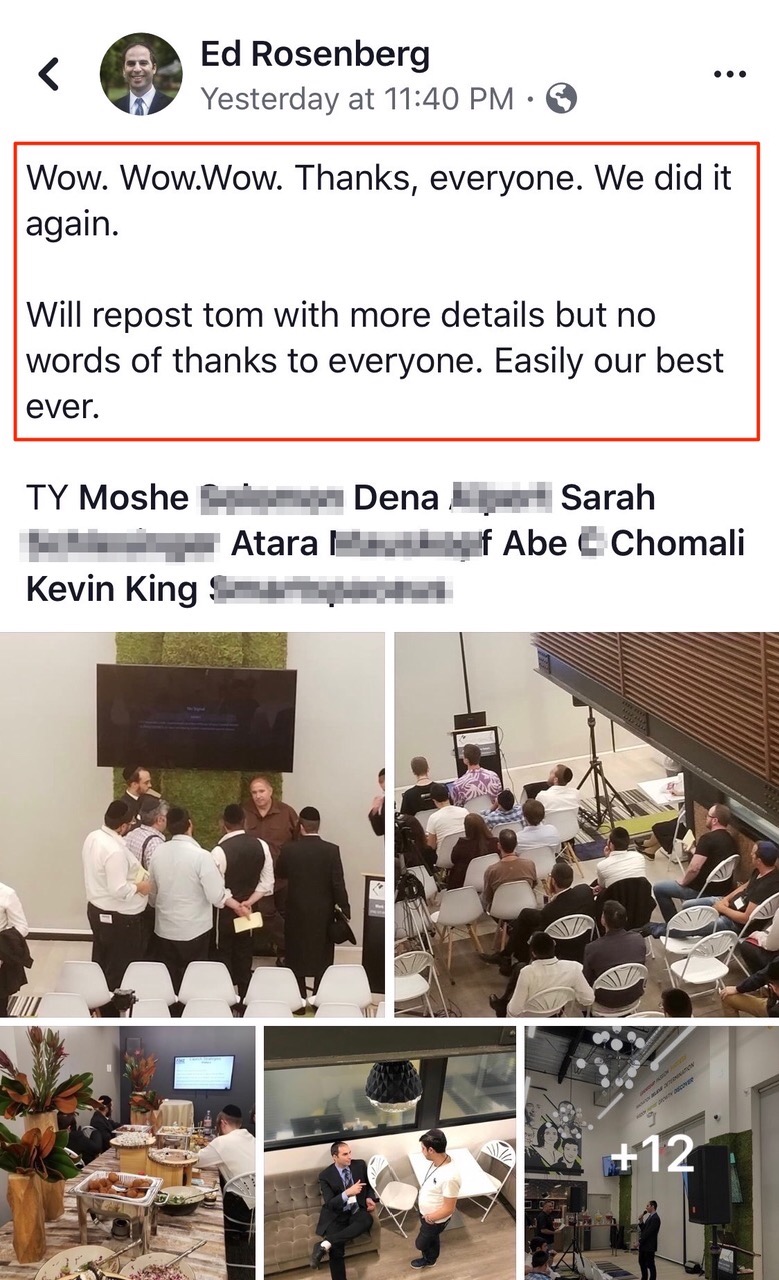 Don't miss this unique opportunity!