What is SELLER FEST Lithuania?
Seller Fest Lithuania is a special two-day event for Amazon sellers being held on September 14-15th, 2019 in Vilnius, the historic capital city of Lithuania.
Throughout the event, we'll host sessions with Amazon industry experts from all over the world, including Germany, USA, Canada, Serbia, Ukraine, UK, Israel, Latvia, Poland, and Romania.
Topics of their talks will include, Amazon advertising (PPC), listing localisation and translation into other languages, EU Value Added Tax (VAT), the optimisation of product images and much more.
Who is SELLER FEST Lithuania for?
Seller Fest Lithuania is designed to cover a wide range of topics and provide valuable knowledge for Amazon sellers of any marketplace location.
We're expecting most attendees to come from European countries, particularly those near Lithuania such as Latvia, Poland, Belarus and Estonia. However, all the speakers will be internationally based and any Amazon seller is welcome to attend event with presentation in English.
Why should you attend?
Build your network – we're expecting over 100 like-minded Amazon sellers to attend.
Get personal advice from some of the industry's biggest Amazon experts. Even implementing a few tips could make a big difference to your business.
Amazon is changing fast. Keep up to date with the latest strategies for selling on Amazon in 2019.
Buy
Recordings

from Event in 2019

Buy Recordings of Event in 2019
What you will be getting?
Access to all presentations from the live event in Vilnius, September 14-15, 2019 (16 videos)
PDF slides of each of the presentations
Audio (MP3) version of the talks
14 days money back, if you are not satisfied with the purchase
Watch 2019 event testimonials
Join Seller Fest Lithuania on Septemeber 14-15th, 2019
Build your Amazon network with industry experts and sellers to grow your business faster.
Why
Lithuania?
The Amazon seller community has been rapidly growing in Lithuania as well as its surrounding countries, Belarus, Latvia, Poland and Estonia. That's why we thought it was the perfect time to host our next Seller Fest event in the charming city of Vilnius, Lithuania. We'll be taking advantage of this growth to attract sellers and experts from all over Europe to provide you with valuable insights into how you can grow and succeed with your Amazon business.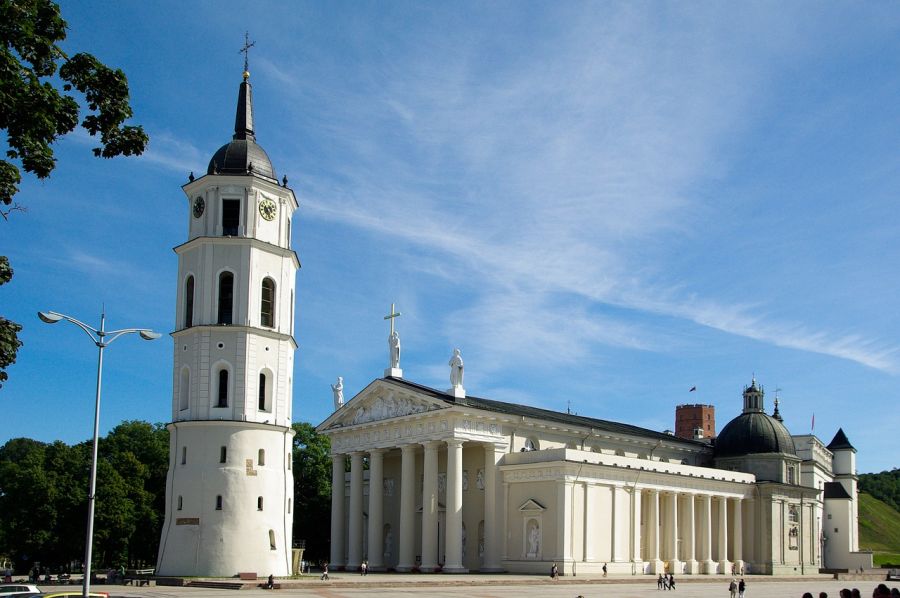 What others say about the
Seller Fest Lithuania 2019
Watch the highlights from the event
in 2019
Captured moments of the
2019 event
International Speakers from 10 Countries
Speakers
Our
World Class

Speakers
I'm super excited to invite you to my home country for this SELLER FEST event. It's going to be an amazing opportunity for everyone to network, get loads of valuable advice from international Amazon experts, and explore Vilnius!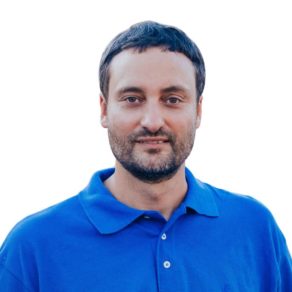 Testimonials
Expert
Testimonials
I would absolutely recommend Seller Fest. I think it's a nice community and a very familiar atmosphere, you get to talk to the speakers and other sellers. I know Orange Klik organizes these events in different places, so it's also a good way to travel and see the world.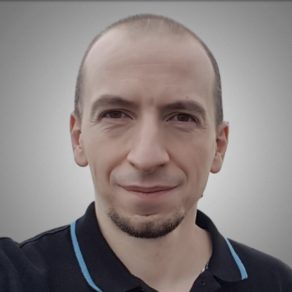 I do a lot of Augustas events. I want to support him because of all the work he is doing to open doors for Amazon sellers in Europe. This event is more entry-mid level, but, most importantly, what you do here is cater to the room and the people. I think people enjoyed themselves and that's what matters the most.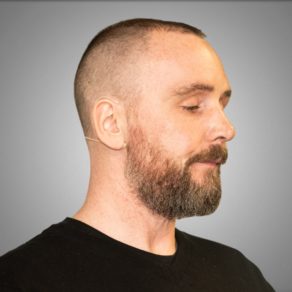 I knew it would be a smaller event but I was really shocked to see this level of knowledge. Even just the drive to succeed for a lot of people here is very high, they're doing business very seriously. That's great to see.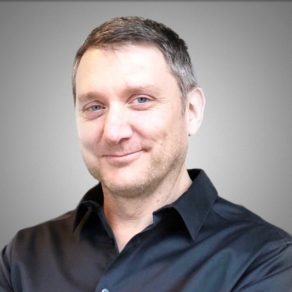 Talking to others here at this conference was super amazing. Quality has been the same during both days and that's something you would really want your conference to be.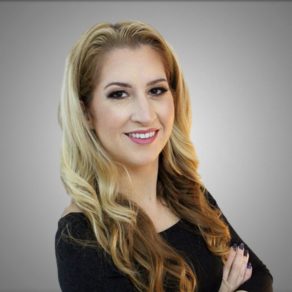 The event is great. Since I know the whole bunch of people from the Amazon world, it's like a family reunion. A lot of my close friends are here so it was a huge opportunity to talk to them in person. And, of course, all the speakers are sharing a lot of knowledge.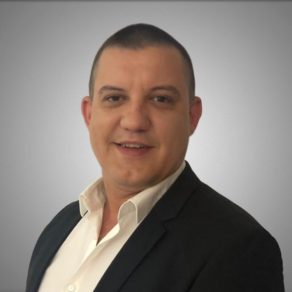 RecordingsRecordingsRecordings
Recordings
Buy Recordings of Event in 2019
Don't miss this unique opportunity!
Don't miss this opportunity to take your Amazon business to the next level - register today!
Schedule
Conference

Schedule
Registration (with Morning Coffee, Tea and Cookies)
Compliance is Key:
Understanding VAT for your Cross-Border Business
How to Grow your Amazon Business and to Stay Calm and Happy at the Same Time
.
How to Increase Sales by Creating Images That
Tell Your Product story!
How to Start Right on International Markets: Listing Translations, Prices, and PPC
3 Elements of Systematization You Can Implement Tomorrow
PENTATHLON or How to Handle the Human Factor on Amazon
How Advertising Fits Into the Bigger Amazon Picture
Power of Data – Neglected Reports and Free Ways to Improve Account Performance
Amazon PPC - Expert Panel
Morning Networking (with Coffee, Tea and Cookies)
The Truth About Your Profit on Amazon and How to Stop Wasting Money
One Size Does NOT Fit All - My Brand in East & West Europe Case Study
Press Releases - Secret Strategies to Launch, Rank, and
STICK on Amazon
Product Inserts That Build an Audience and
Help to Launch Products
7 Reasons To Register a Trademark For Your Brand. Dos and Don'ts of Protecting Your Brand
Selling With Words: Using Copywriting To
Convert Customers
Product Listing Optimization - Expert Panel
Don't miss this unique opportunity!
Don't miss this opportunity to take your Amazon business to the next level - register today!
VenueVenueVenue
Venue

- Vilnius
The event will take place in the conference and art centre "Arkangelo", located directly in the Old Town of Vilnius. This venue is in front of the famous St. Anne's Church of Vilnius.
Need directions? Find it on Google Maps here.
Vilnius is easily accessible to attendees, with the international airport located only 5.9 km south of the city. Direct flights are available from most major European cities including Moscow, London, Kiev, Riga, Warsaw, Amsterdam, Paris, Berlin, Tallinn, Stockholm, Brussels, Frankfurt, Saint Petersburg and more. There is a direct train service from the airport to the central train station which takes just 7 minutes.
ContactContactContact
Organizer

& Contacts
Organizer
Orange Klik started its journey by organizing the European Private Label Summit in 2016 and 2017 as a means of helping other Amazon sellers capitalize on the thriving European e-commerce market. In 2017 and 2018, the company also produced other two online conferences targeted to global Amazon sellers. One of them was the well-received AMZ Seller Summit. The latest online event AMZ Q4 Strategy Summit gathered Amazon experts to share their Q4 strategies.
Right now Orange Klik is focused on organizing live in-person conferences where Amazon private label sellers can keep up to date with the Amazon scene and collaborate with like-minded sellers and experts. In 2019, Orange Klik organized 4 different international events and planning to expand in 2020, including countries like Spain, Israel, Lithuania, Mexico, Romania, Slovenia, Poland.
Orange Klik team organizes the following live events for Amazon sellers:
EUROPEAN SELLER CONFERENCE – an annual event in Prague. Usually held in March each year.
SELLER FEST – local events for Amazon sellers in different countries. Focus is on the sellers in a specific country or region.
PPC CONGRESS – a powerful conference for Amazon PPC (Sponsored Ads) consultants, tools and Amazon sellers.
Contacts
Send us a message
Partner in Lithuania
MB Webconsulting
ĮK 302876963
PVM LT100007183111
+370 650 77378
Don't miss this unique opportunity!
Don't miss this opportunity to take your Amazon business to the next level - register today!
Is food included in the ticket?
Neither lunch nor dinner is provided. However, you will get 2 x coffee breaks.
The lunch break will be 90 min long, so it will be plenty of time to go and get some food in the nearby restaurants.
Are conference tickets refundable?
No, tickets are non-refundable.
May I transfer ticket to another person?
Yes, tickets may be transferred upon approval from the organizers. Use the contact options on this page to get in touch with us with the details.
Do I have to bring my printed ticket to the event?
We will be scanning your purchase barcode. It can be presented as a printed ticket, or you can show us the ticket barcode by opening your purchase confirmation email on your mobile device.