July 20-21 - CONFERENCE DAYS
Seller Fest Baltics is designed to cover a wide range of topics and provide valuable knowledge for Amazon sellers selling in any marketplace.
On the first day (July 20th), we are going to have experts from all 3 Baltic countries – Lithuania, Latvia, and Estonia.
On the second day (July 21st), we are going to welcome our international experts from all over Europe and the US to share their knowledge with attendees.
Seller Fest Baltics -
what you will be learning
Go beyond basic A/B testing to make crucial changes to products and packaging, increasing traffic and conversion rate.
Discover a low-risk, low-budget method for fast product releases and testing on Amazon.
Gain awareness of the reasons behind Amazon suspensions and learn strategies for resolving issues and avoiding future suspensions.
Leverage AI to accelerate brand growth on Amazon through automation, listing optimization, advertising campaigns, and customer engagement.
Learn strategies and ideas for creating unique designs for product visuals on Amazon.
Discover top ways to increase reviews.
Learn how to utilize Sponsored Brand ads to boost sales and visibility.
Learn effective techniques for enhancing Amazon product visuals.
Understand how to optimize Sponsored Brand ads for maximum visibility and conversions.
Gain strategies for increasing sales velocity while maintaining healthy profit margins.
Additional Event
July 19th –
VIP Networking Day
For VIP TICKET holders
Get a full VIP experience one day before the event! Come and network with other sellers and Amazon experts while exploring the capital city of Vilnius and the historical town of Trakai. We will also visit the Lithuanian countryside and have wine degustation and traditional Lithuanian dishes while listening to live folklore music.
VIP day is powered by:


For additional 250€ join the VIP Networking Day on July 19th, Wednesday, 1 day before the main Seller Fest Baltics conference.
During the VIP experience you will spend the whole day with other 40-50 entrepreneurs from different countries. It is a unique opportunity to network with other VIP attendees, event sponsors, as well as speakers and experts who will be presenting at the Seller Fest Baltics main event the following days.
In the morning the VIP group will have an easy walk in Vilnius (the capital of Lithuania). We will eat lunch in Trakai, a picturesque small town near Vilnius, known for its stunning medieval castle located on an island in the middle of a lake. From there we will go to the Lithuanian countryside where we will experience local traditional food and drinks with some traditional music!
Why
Lithuania?
The Amazon seller community has been rapidly growing in Lithuania as well as its surrounding countries – Latvia, Poland and Estonia. That's why we thought it was the perfect time to host our next Seller Fest event in the charming city of Vilnius, Lithuania. We'll be taking advantage of this growth to attract sellers and experts from all over Europe and beyond to provide you with valuable insights into how you can grow and succeed with your Amazon business.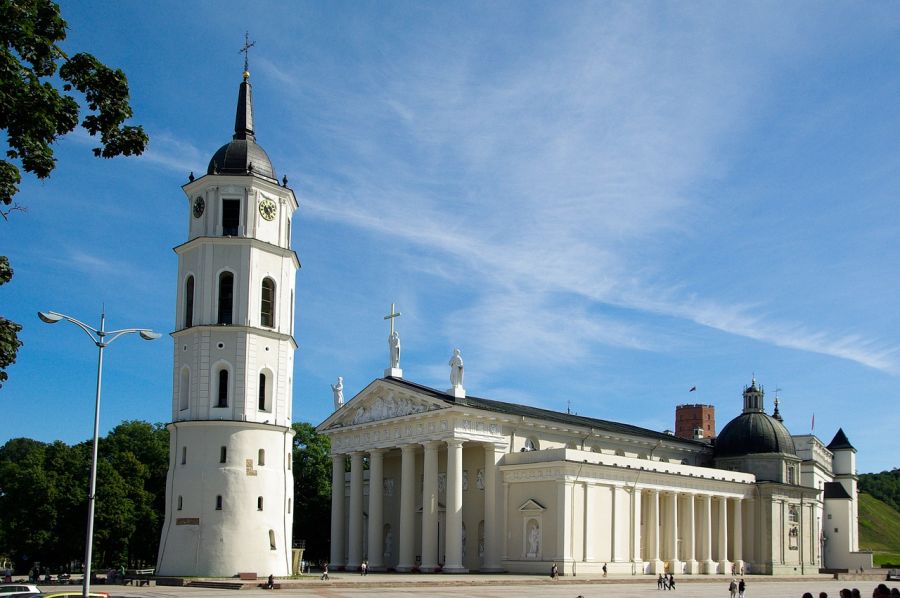 Why should you attend SELLER FEST BALTICS?
Build your network – we're expecting over 100 like-minded Amazon sellers to attend.
Get personal advice from some of the industry's biggest Amazon experts. Even implementing a few tips could make a big difference to your business.
Amazon is changing fast. Keep up to date with the latest strategies for selling on Amazon in 2023.
These tickets are strictly for sellers who do not provide any services.
If you provide services or represent a brand aggregator, please look at the "TICKETS FOR SERVICE PROVIDERS" tab.
Days

Access to Day 1 & Day 2 sessions

Lunch on Day 1 & Day 2

Coffee breaks

July 19th - VIP Networking Day with speakers, sponsors and VIP attendees

Local traditional food tasting and music on July 19th

Lunch and Dinner on July 19th

All day fun activities from 9am to 9pm on July 19th
These tickets are for representatives of software tools, FBA business acquirers and other service providers.
Amazon sellers is your target group.
This ticket also applies if you are both a seller and a service provider.
Days

Access to Day 1 & Day 2 sessions

Lunch on Day 1 & Day 2

Coffee breaks

July 19th - VIP Networking Day with speakers, sponsors and VIP attendees

Local traditional food tasting and music on July 19th

Lunch and Dinner on July 19th

All day fun activities from 9am to 9pm on July 19th
SERVICE PROVIDER - Regular
399€
Limited number of tickets available
July 20-21, 2023 (2 days)
Registration, Networking, Morning Coffee/Tea
Registration, Networking, Morning Coffee/Tea
Moments from the
previous events

by

Orange Klik
Watch the
highlights
Seller Fest Lithuania
2022
European Seller Conference
2020
Seller Fest Lithuania
2019
I'm super excited to invite you to my home country for this SELLER FEST event. It's going to be an amazing opportunity for everyone to network, get loads of valuable advice from international Amazon experts, and explore Vilnius!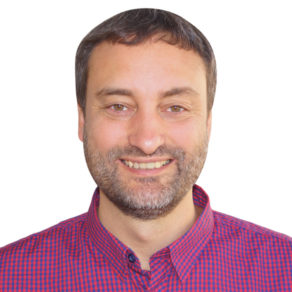 Testimonials
Venue -
Crowne Plaza Vilnius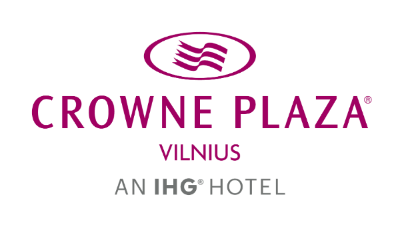 Crowne Plaza Vilnius hotel, located in the city center and 15 minutes walk to the Old Town, makes you the perfect possibility to explore city sites or relax in the green area of the city – the most popular leisure place – Vingis park. Hotel is within easy access to the center and Old Town, Vilnius International airport and the train station.
Testimonials
Expert
Testimonials
I would absolutely recommend Seller Fest. I think it's a nice community and a very familiar atmosphere, you get to talk to the speakers and other sellers. I know Orange Klik organizes these events in different places, so it's also a good way to travel and see the world.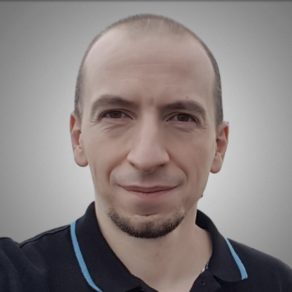 I do a lot of Augustas events. I want to support him because of all the work he is doing to open doors for Amazon sellers in Europe. At this event, what you do here is cater to the room and the people. I think people enjoyed themselves and that's what matters the most.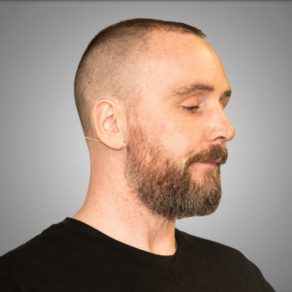 I knew it would be a smaller event but I was really shocked to see this level of knowledge. Even just the drive to succeed for a lot of people here is very high, they're doing business very seriously. That's great to see.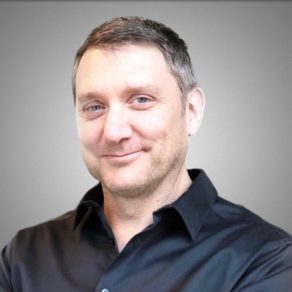 Talking to others here at this conference was super amazing. Quality has been the same during both days and that's something you would really want your conference to be.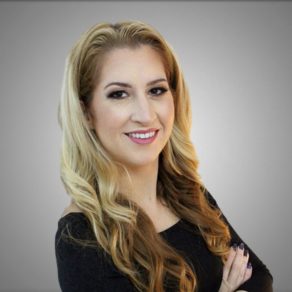 The event is great. Since I know the whole bunch of people from the Amazon world, it's like a family reunion. A lot of my close friends are here so it was a huge opportunity to talk to them in person. And, of course, all the speakers are sharing a lot of knowledge.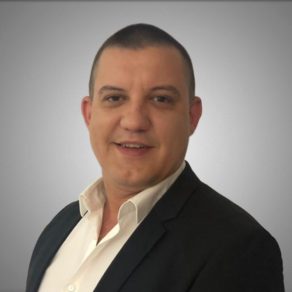 Organizer
Orange Klik started organizing virtual summits for Amazon private label FBA sellers in 2016 to help Amazon business owners to capitalize on the thriving North American and European e-commerce marketplaces. Since 2019, the Orange Klik team organized 7 in-person conferences in 5 different countries: European Seller Conference in Prague, PPC Congress in Amsterdam, Orange Klik Barcamp in Lisbon and Seller Fest events for local seller communities in Israel and Lithuania.
Learn more about our events:
EUROPEAN SELLER CONFERENCE – an annual event in Prague. Usually held in March each year.
SELLER FEST – local events for Amazon sellers in different countries. Focus is on the sellers in a specific country or region.
PPC CONGRESS – a powerful conference for Amazon PPC (Sponsored Ads) consultants, tools and Amazon sellers.
ORANGE KLIK BARCAMP – an "unconference" type of event where the content is generated by attendees.
Is food included in the ticket?
Yes, the ticket price includes 2x lunches and coffee breaks on each day.
Are conference tickets refundable?
No, tickets are non-refundable.
May I transfer ticket to another person?
Yes, tickets may be transferred upon approval from the organizers. Use the contact options on this page to get in touch with us with the details.
Do I have to bring my printed ticket to the event?
We will be scanning your purchase barcode. It can be presented as a printed ticket, or you can show us the ticket barcode by opening your purchase confirmation email on your mobile device.